Emotional Cardiac Rehabilitation Podcast
I'm starting the 'My Heart & Mind Podcast' for people that have survived a heart attack, cardiac arrest or are living with a heart-related diagnosis. It's an emotional cardiac rehabilitation podcast for the mind and how you feel. It's for you if your life has been turned upside down and you feel like you're spinning out of control.
Each week my emotional rehabilitation podcast will include a range of self-help tips, positive psychology ideas, special guest interviews and Q&A sessions. The purpose is about helping you to love the 'new' life you live since your life-altering event.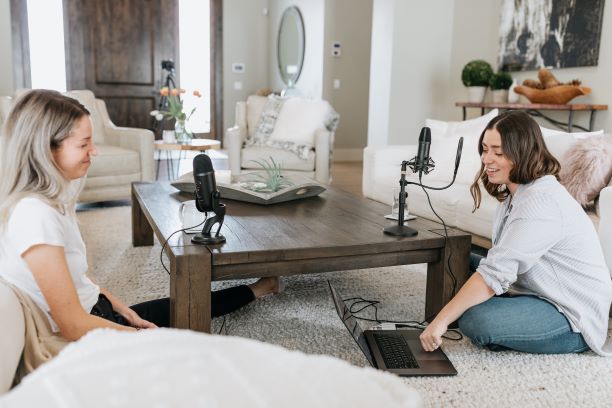 Together we will explore the art of living happy after a cardiac event. Transforming how you feel and help you to get your emotional power back. To gain control of your life, your mind and body. After a heart attack, cardiac arrest or when living with cardiovascular heart disease, it's not just your physical body that has life-altering trauma and needs rehabilitation. It impacts your mindset and emotions. This show focusses on your mindset, your thoughts and feelings, so you can feel good now.
What is a podcast?
For me, it's like my own personal radio show where I can choose the host, the genre and the topic. How does an audio version of Netflix sound or maybe a YouTube channel for your ears?
It's a series of on-demand digital audio files that focus on a theme. You can generally expect a podcast to be spoken word on a specific topic or number of related topics.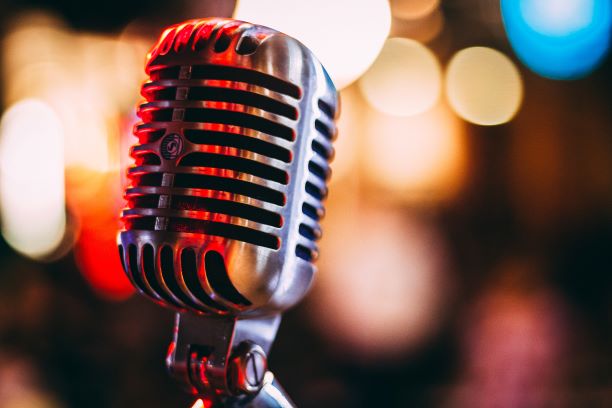 There are podcasts for just about anything you might interest you. They range from pure entertainment, inspiration, education, advice, or something completely different. No matter what your hobby or interest you'll find something to listen to.
You can find podcasts online via a computer, tablet, smartphone or speaker. They download to your device so you can listen to them at any time. They are free to listen and there is so much choice.
How do I listen to the Emotional Cardiac Rehabilitation podcast?
You have a number of options, these include currently:
Computer (Desktop or Laptop)
Smartphone (iPhone, Android or Windows)
Smart Speaker (Google Home or Amazon Echo)
Computer or laptop
The majority of podcast hosts have a website where you are able to play the podcast from their website. You can usually find a player and you're able to select an episode and press play, much like a tape deck or a video. So, check out my podcast and get listening now!
There are more options for listening, different websites and desktop apps for podcasts. A Google search will provide several other options for you to listen to a podcast.
More often than not the podcasters website will direct you to the places you can listen to their podcast.
When using your computer/laptop, you can use its built-in speakers, headphones, or external speakers.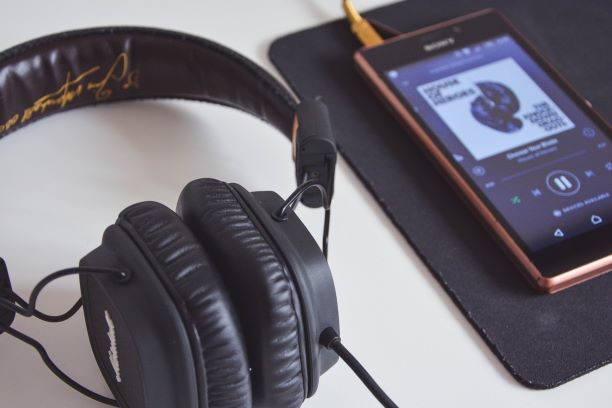 Smartphone
Just like listening on your computer, you can listen to podcasts on the podcast's website, (like mine), iTunes (apple podcasts), and Spotify.
If you have an iPhone you should have an Apple Podcasts app already pre-downloaded. Just tap and you've got access the podcasts that you want.
For Android and Windows phones, there are specific podcast apps available for download. These include Google Podcasts, Stitcher, and TuneIn, and many more. To find them search in the Apple App Store, Google Play Store app, or Microsoft Store app. You can then choose your option.
As we are more likely to have our smartphone with us at all time, you can listen to podcasts using your phone whenever you please. You can listen via your phone's built-in speaker or external speakers. If you are on the go, you can listen to podcasts using headphones.
In the car it's a doddle, you can connect your phone to your car's sound system via Bluetooth. Or there is an aux cord connected via the 'aux in' port. And again, many cars have a USB connection to your phone's charging port. Or you can buy a radio adapter that allows you to broadcast your phone's output to your radio's particular frequencies.
Smart Speaker
Smart Speakers, such as the Google Home and Amazon Echo (Alexa), can also play podcasts. Connect your phone and smart speaker by Bluetooth. This will let you listen to podcasts via your smart speaker. Simply follow the Bluetooth connection directions provided with your smart speaker. Alternatively just say 'Alexa, play My Heart & Mind Podcast with Sallie Crawley'.
When and where can I listen to your podcast?
You can listen to podcasts in your car. At work, at home, in the gym, or anywhere you please. With or without using headphones or speakers.
Listening to podcasts is a great option because you can do other things whilst listening to a podcast. Just like in the car, you can listen on the train commute. Take it with you during your workout, during a walk, while doing housework, cooking dinner, exercising the dog, or waiting for something.
Should I subscribe to a podcast?
Hell yeah! It's totally free! Don't miss out on an episode of the Emotional Cardiac Rehabilitation Podcast. By doing so, you'll be automatically updated when new episodes of your chosen podcast are published.
All podcast hosts would be so pleased if you would leave a review too. (Hint hint, pretty please with sugar on top ????)
Can't wait? If you can't wait and want to know the moment the first episode is launched, join my FREE Facebook Community for the My Heart & Mind Podcast listeners or add your name to my waitlist and I will keep you updated each time there is a new episode, you'll get other good stuff too.