I can't sleep!
You can't get to sleep; you're feeling tired and yet when you get into bed 'ping' eyes open and wide awake? Then you spend the night tossing and turning, berating yourself for not sleeping? You wake as if you haven't slept a wink!
What good is sleep?
Sleep is critical for your body and mind's well-being, it simply works best when you've had the right amount of rest, this is between seven and eight hours sleep (up to 9½ hours if you're a teen).
Sleep gives your brain a chance to re-charge, clear waste and support learning and memory. The cells in your body repair themselves and release the necessary hormones for your body to stay healthy and energised.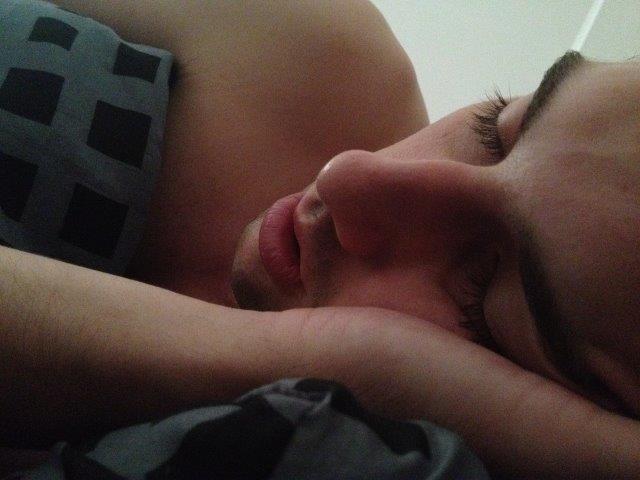 Consistently poor sleep patterns are 3 times more likely to cause you to struggle to get things done, to cause memory problems and disrupt your concentration during waking hours.
What is insomnia?
There are two types of insomnia, primary and secondary. Primary has no obvious cause for sleep being interupted. Whilst secondary insomnia can be caused by something physical like a medical condition or psychological problems such as grief or depression.
Short term insomnia usually lasts between one to four weeks, chronic or long term insomnia lasts for more than six weeks. Surveys have found that in the UK around one in four people suffer from insomnia at some point in their life.
There's research to suggest that women suffer from insomnia more than men and a belief that sleep problems can increase as we get older. There are many environmental causes of insomnia such as too much Internet, email, alcohol, caffeine and a host of other problems can stop you from getting your share of sleep.
What can you do?
How can you change this by making changes is your environment, your bedroom and bedtime routine? Try these 8 ideas, give them all a go and stick with the ones that work. For more help read my blog about how to sleep easy using your mind.
Maintain your body's natural sleep pattern
Your sleep/wake cycle is one of the most important strategies for sleeping well. It's important to ensure you go to bed and get up at the same time every day. Consistency is important. You will feel much more refreshed and energised than if you go to bed and get up at different times each day.
To adjust your bedtime routine you can help your body to adjust by making small changes of 15 minutes each day.
If you find yourself nodding off in front of the TV before bed get up and move around. Find something mildly stimulating to do to avoid falling asleep.
Make your sleep environment friendly
Your bedroom makes a huge difference to how well you sleep. To get the best sleep make sure the room is dark, quiet and cool. Quite surprisingly you will find that you sleep you best in a slightly cool room with some ventilation. Make sure you have a comfortable mattress and comforting pillows.
Televisions, computers, tablets and mobile phones
Don't watch TV, Netflix on your laptop/tablet or have office equipment in your bedroom. This room is your sanctuary, your place for sleep (or sex!!).
If you have a TV or other tech in your bedroom you may be tempted to use them. This will make your mind too stimulated for you to get to sleep easily. This I particularly true if you watch or listen to anything with interesting, disturbing or intense content.
Many studies have shown that the light given off by electronics does affect your sleep health. It shows that the blue light that LED screens emit can slow or stop the production of melatonin. This is the hormone that signals our brain that it's time for bed. It controls your sleep/wake cycle or circadian rhythm. If you reduce your melatonin levels it will make it harder for you to fall and stay asleep.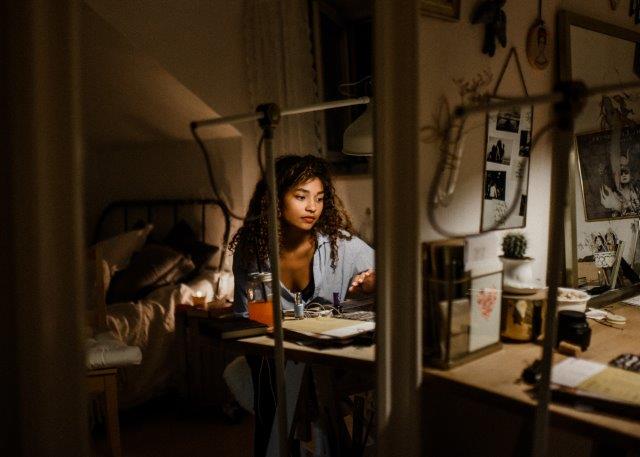 Make sure you avoid using technology 30-60 minutes before going to bed. It really would be better if you don't use your mobile phone as an alarm clock. Make sure the alerts are off and the volume is down. Even though you may not realise it the continual notification of emails, messages and updates will disturb your sleep even if it doesn't wake you up completely. And turn it facedown beside your bed.
Get organised
Make sure you have everything organised and ready for the next day. Know that everything is done and you need not concern yourself with anything.
Senses
Before bed, have warm bath with a few drops of lavender oil or a shower with lavender scented body wash. Have the water slightly warmer than needed. This will then make your room feel cooler and the lavender will soothe your senses.
Rehearse tomorrow
Once comfortable in bed. Run through the next day in your mind, imagine everything going wonderfully well, just the way you'd want it to be.
Take note
Get yourself a wonderful notebook and a pen that you like to write with. Keep them both by your bed. If you your thoughts require it write down any actions or ideas for the next day. Allow your mind clear space so that you can fall asleep.
Yup go worry!
Are you are a worrier? Do you find you worry when laying in bed? Then choose to allow yourself 10 minutes 'worry time' early in the evening, well before your bedtime. Decide that you will give yourself this worry time and then you won't think about it again until the next day. Unless you choose to forget about it of course.
What are you prepared to change?
If you always do what you've always done you'll always get what you've always got.
Here's your free gift to download
Take a look at your routine, your habits, and your behaviour. Download your free cheat sheet to work systematically through 53 actions and changes you can make to your environment, mind and body that will soothe you and enable you to sleep deep and easy.