Is it just me? – Getting over the impact of a heart attack
After any traumatic event in our lives, there is a period of reflection. We question the why's and what we could have done to prevent the event from happening. Getting over the impact of a heart attack or surgery some questions arise, like, what am I going to do? Will I ever be the same? Will my body recover from this? It can all take its toll on our mental health.
What you need to remember is that all these feelings of anxiety and worry are completely normal. You are not alone. There are so many things you can do to try and alleviate the stress and worry of recovery. It is just as important to take care of your mental health as it is your physical health. They are linked and when one is not in the best of health then neither is the other. Just like when you take care of one it becomes easier to take care of the other.
Gaining knowledge about what has happened and what is to come now you have been discharged from the hospital can help.
As a person who has been through a heart attack, I can tell you, that I did suffer with my mental health and felt all of the emotions I have discussed in the past few blogs. Anxiety, grief, frustration. You name it, I felt it. Not only myself, but my father also had a heart attack. He went through a similar thing but the timing was different.
You see everyone is different. Everyone will go through a different experience. You may be one of the lucky few who don't feel mental trauma. I hope you are. But, then again, I'm not sure you would be reading this if you didn't!
So, here are some books that I recommend, I have them all. They have helped me in some way get over the impact of a heart attack. They are focussed on recovering from a heart attack, heart surgery or cardiac arrest.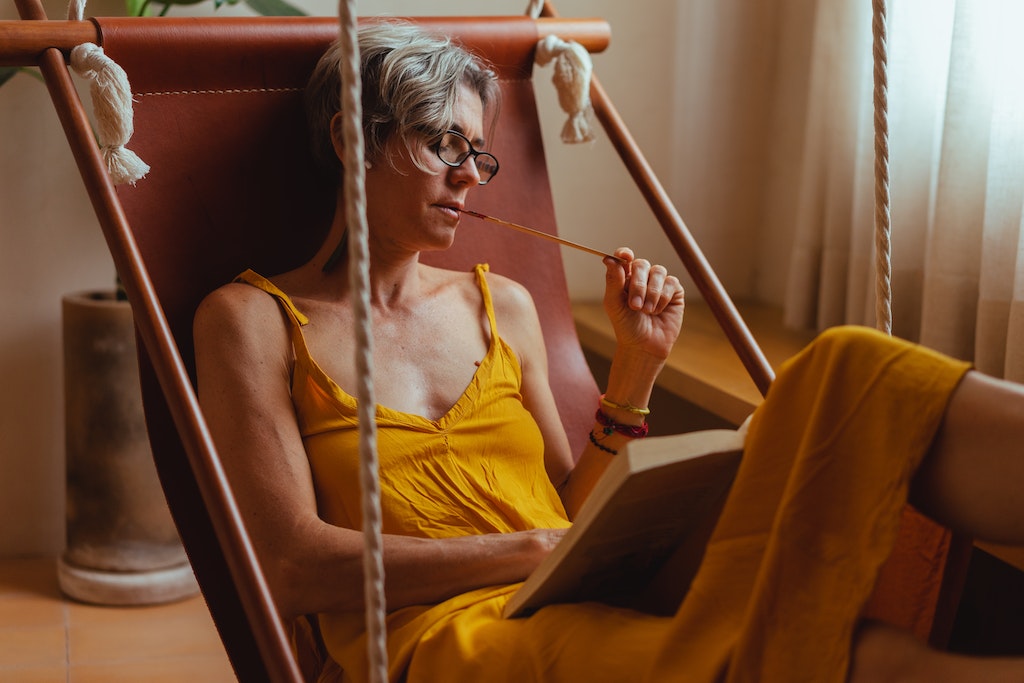 The Basics of Heart Health Management at Home: Helping you with the practical and emotional side of life when living with heart disease by Sallie Crawley
Writing my book, "The Basics of Heart Health Management at Home: Helping you with the practical and emotional side of life when living with heart disease", about my experience, certainly helped me.
Now, I'm not saying you have to write a full book about it. But, journaling does help!
Here is an insight into my experience:
"Initially, when I left the hospital, I felt elated and free, looking forward to picking up where I left off and getting on with life. How wrong I was. I wasn't home long before I was to become aware of just how much life had changed, how much my mind had dealt with and how much my body had suffered. For me, the emotional and mental reactions happened really fast. Perhaps because I was already incapacitated by having a ruptured Achilles tendon, maybe because it was such an emergency who knows. I did learn that not everyone gets hit by this freight train of emotions at the same time. My dad had a heart attack in August 2020, when he came home, he seemed fine and even quite chipper. He couldn't understand why I was so attentive and concerned about how he felt. But, sure enough, about 4 weeks later it hit him too. He lost his energy, motivation and confidence. He was stressed, he was tired, he was sad and he was angry. I have since learnt that many people go through this and sometimes it can be as long as 3 months later. I do hope you are one of the lucky few that don't go through this grieving process or if you do it only touches you lightly. The most important words I can say are: You are not alone!"
My B****** Heart by Tony Richens Smith
The other thing I learnt from speaking to people and from reading as much as I could about what was happening to me, was that there are so many other people out there who have experienced something similar!
It was not just happening to me.
My friend, Tony Richens Smith, is another heart attack survivor. He went through this during Covid and also found it helpful to write down his experiences and feelings. It helped me read about it!
Tony writes books and blogs and even creates memes about his heart experience in the hope of helping others who may be in a similar situation. His book "My B****** Heart" takes the reader on his personal journey of living with this life-changing event in a humorous but serious way.
Manage your Damage by Jon Johnston
"Manage your Damage" is a good self-help book by Jon Johnston. This book is about his story and experience of how he overcame his emotions and get back to his life after trauma.
Jon says "I started hearing from heart attack survivors after I published my book, 'Been Dead, Never Been to Europe'. I realised that while everyone's experience was unique, they were all going through the same emotional fallout of having the heart attack that I did. I decided to write a book about the problems I faced, and the techniques I used to recover my life.
Commonalities amongst heart attack survivors include anxiety, anger, and depression. Those three issues, above all others, keep us from recovering to the fullest extent we can. I wrote "Manage Your Damage – Heart Attack Survivor" in the hopes that it would help other people shorten the time it takes them to recover and then live the fullest life they possibly can".
Observations of a Sudden Cardiac Arrest Survivor or What I Wish I'd Been Told When I Was Discharged by Ted Guloien
"Observations of a Sudden Cardiac Arrest Survivor or What I Wish I'd Been Told When I Was Discharged" is a short book where he describes some of the emotional issues you can experience as a result of sudden cardiac arrest.
Life After Cardiac Arrest by Sudden Cardiac Arrest UK
Another great place to start is by finding a group or charity that can support you. Sudden Cardiac Arrest UK is a charity that supports survivors. Unfortunately, there is a low survival rate from cardiac arrest. But there is support out there for the survivors and their carers. The charity has written a book "Life after Cardiac Arrest" which is a book of short stories from survivors and their carers. So, if you are not ready to contact a support group or charity then you may want to start with the book.
That's something that is easy to forget when you are a survivor of a heart attack, surgery, or cardiac arrest. The other people in your life that may have to help or support you. If you find yourself having to have a carer, then there is support out there for them also. Watching a loved one go through trauma is terrifying for them too.
How to Recover from Open Heart Surgery by Steve Corkhill
One last book I think will help you is "How to recover from Open Heart Surgery" by Steve Corkhill. This book is an insight into what to expect and how he managed to get himself through it.
In my book, I have also written about how it affects our nearest and dearest:
"Heart disease is a family affair. When you have a cardiac event or heart disease diagnosis it can really hit those that we love too. Yet they rarely get any support or understanding and sometimes they get the brunt of our sadness, anxiety, depression, or anger. The one thing that you have that they don't is some semblance of control. This is because it is happening to you. You are involved in the treatment and whilst it is scary and full of unknowns you are aware of your own feelings and how your body feels. In some cases, especially during the COVID-19 pandemic, they haven't been able to attend the hospital with you. They have no idea of what is going on, they want to know what is happening.? How is this going to affect you? What is the treatment? Foremost in their minds are you dead or alive? They are most likely scared and feel out of control. Their bodies are coursing with cortisol, which is the fight-or-flight hormone. It's released when danger is perceived, it makes you want to do something to reduce the risk but they can't, all they can do is wait. When I had my heart attack in 2016 but still my father had to wait for hours until I came out of the Cath Lab. He had followed the ambulance to the hospital, all blue lights flashing, and hadn't seen me since, he just had to wait and wait and wait, he was alone."
I've said it before and I'll say it again. Knowledge is power. The initial feeling may be that you don't want to face up to it. I get it, I've been there. However, looking after your mental health is important to your physical recovery. Getting some help through stories of other people's experiences is something that helped me and I think can help you too.
All links to the books I've mentioned are above. Please go and have a look at them.