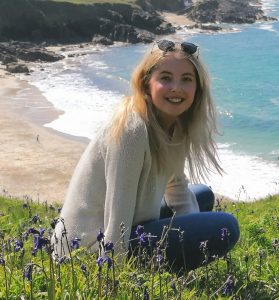 In February 2019, Eliza had a successful heart transplant recipient at Papworth Hospital in Cambridgeshire, UK. It was a life-saving event that focussed her on fundraising and being a patient advocate.
Eliza explains that she was born with congenital heart disease but didn't know about it until she was 12.
What life was like as a teenager and how she coped having her first pacemaker fitted at 14.
She shares what it was like being on the transplant list, moving to the urgent list and living in hospital.
We talk about invisible illnesses and how it makes her feel. About how her heart health has impacted her mental health and how she helped herself.
She shares how she recognised her need to have a purpose and how she started fundraising for Papworth Hospital before she had her transplant. How it helped her by sharing her story turning something negative into a positive.
Eliza talks us through her transplant and recovery, and the changes she experienced and about her new lease on life.
Now she is using her experience and is a mindset coach, helping young people come to terms with living life with a chronic illness.
You can also find her here …
Instagram: @transplantchatswitheliza
Podcast Website: www.transplantchats.com
Coaching Website: www.eliza-bell.co.uk
And a bit more from me
Join me in the My Heart & Mind Community. A Facebook group to make friends, talk heart stuff, share experiences and have fun.
Read my book The Basics of Heart Health Management at Home Workbook. Helping you with the emotional and practical side of life when living with heart disease. The source code of the how not only the what and the why!
And the beat goes on … one moment at a time
If you enjoy my podcast, I would appreciate it if you leave a short review on whichever platform you are listening to. It takes less than 60 seconds, and it really makes a difference in helping to spread the word about my podcast to other hearties and potential guests.